| | |
| --- | --- |
| | PP nonwoven, melt blown filter, hot air cotton, hot air cotton, PP nonwoven |
| | 5 |
| | 10.5x15.5cm |
| | Ear loop |
| | white black gray Or customized |
| | 5000pcs |
| | 10pcs/bag, 1000pcs/carton |
| | Protection from particles such as those from grinding, sanding, sweeping, sawing, bagging, or other dusty operations |
Product Features:
1. Disposable, single-use, breathable, light and environment-friendly;
2. High elasticity ear loop help fit different users and dual point attachment helps provide a secure seal;
3. Adjustable nose piece for extra comfort;
4. At least 95% filtration efficiency against certain non-oil particles.

Points for Attention:
1. This product is prohibited to be used with damaged package;
2. Do not use in atmospheres containing less than 19.5% oxygen, as this respirator does not supply oxygen; Not for use in oil mist atmospheres;
3. If the product becomes damaged, soiled, or breathing becomes difficult, leave the contaminated area immediately and replace the product;
4. This product is one-time use only and can not be washed;
5. This product should be stored in a clean, dry and ventilated environment with relative humidity less than 80% and without harmful gas.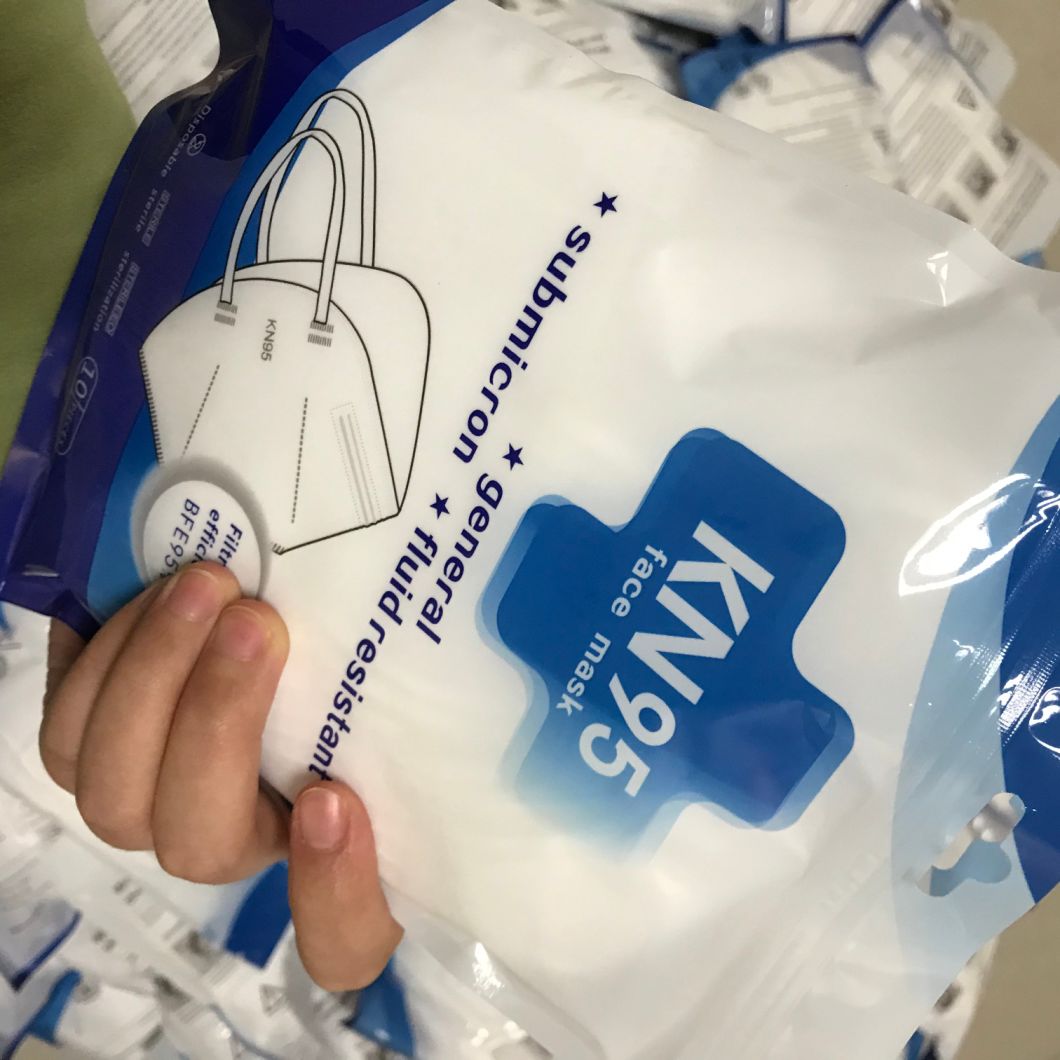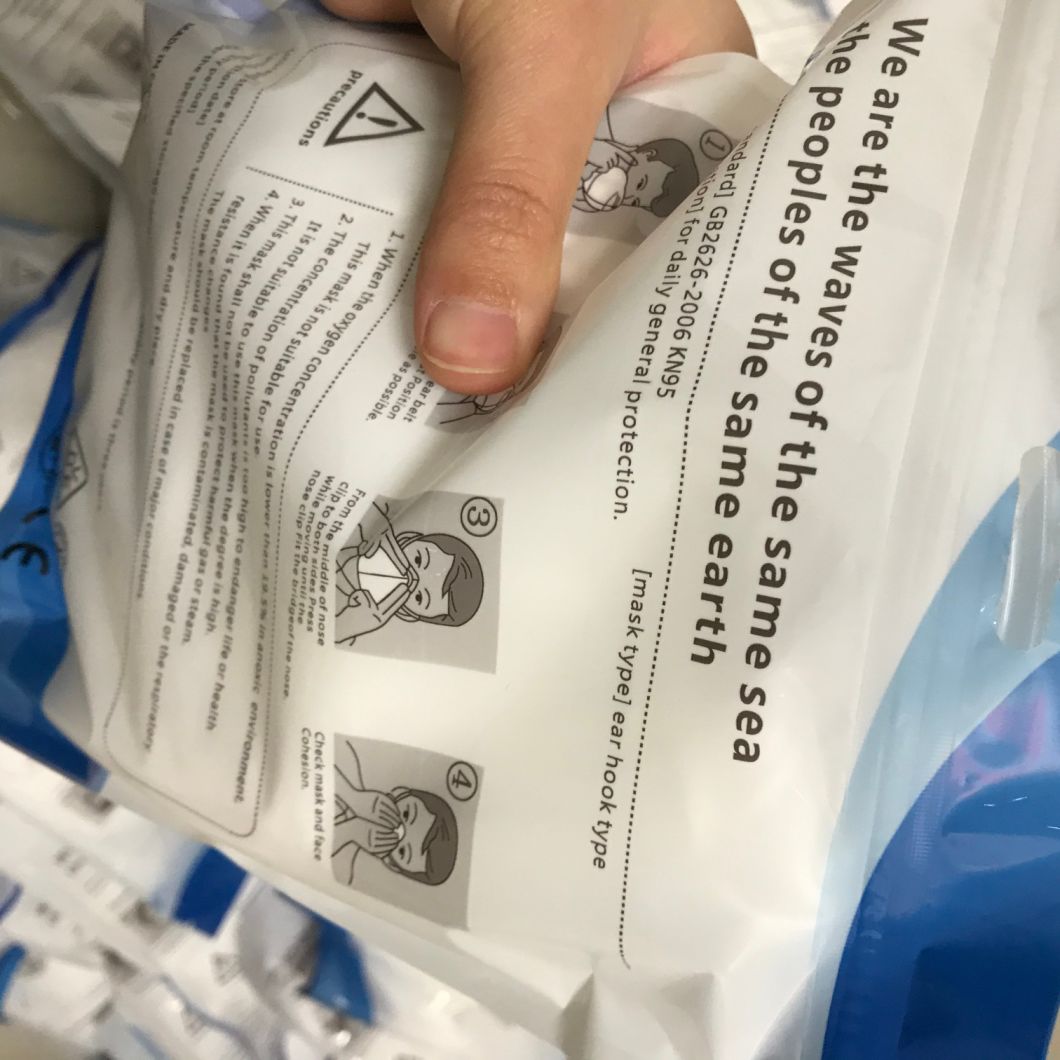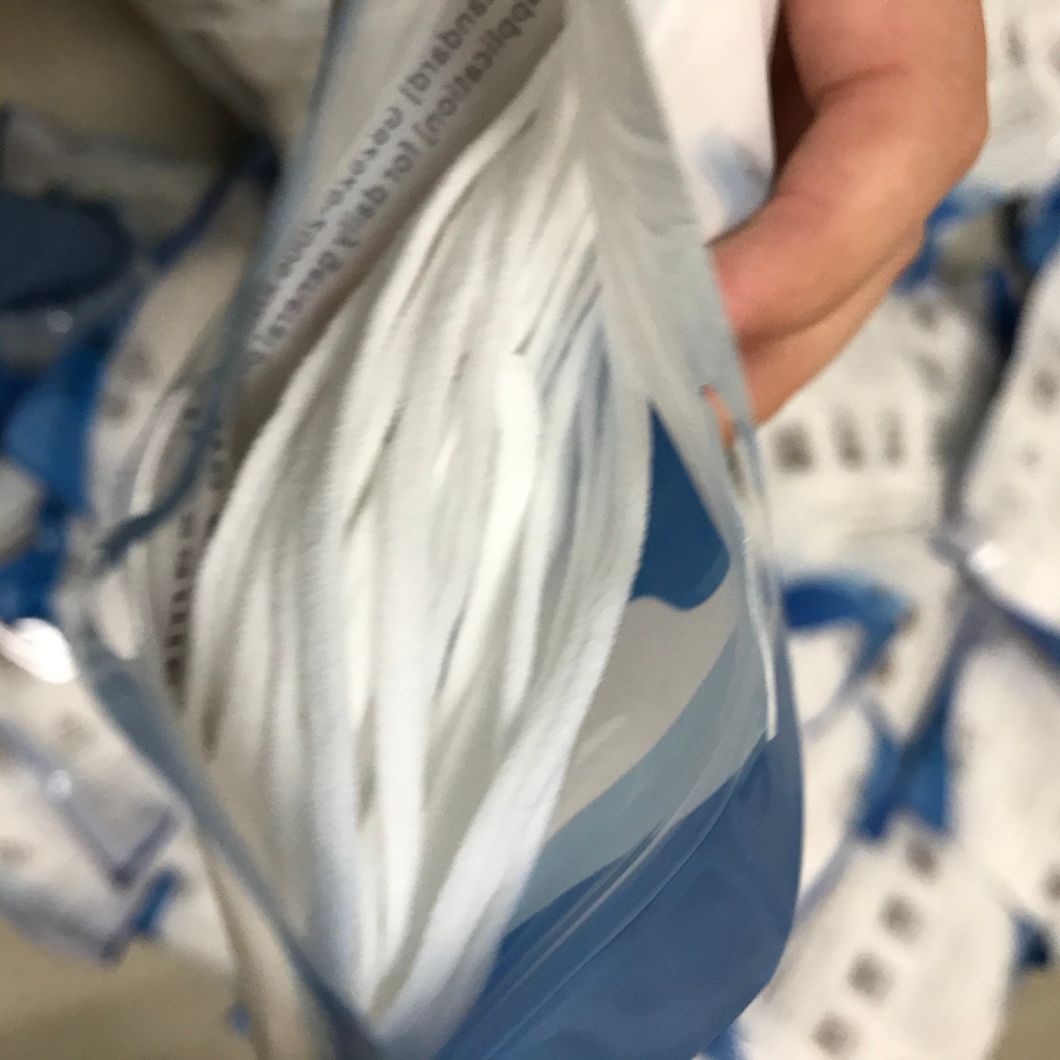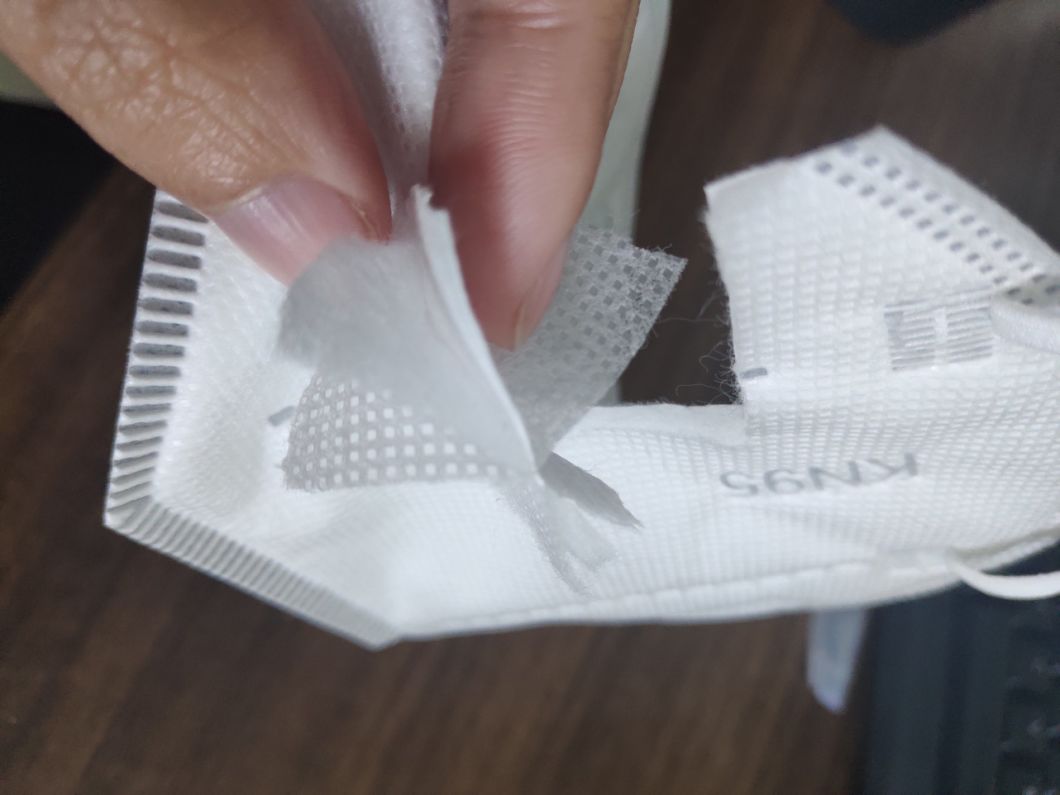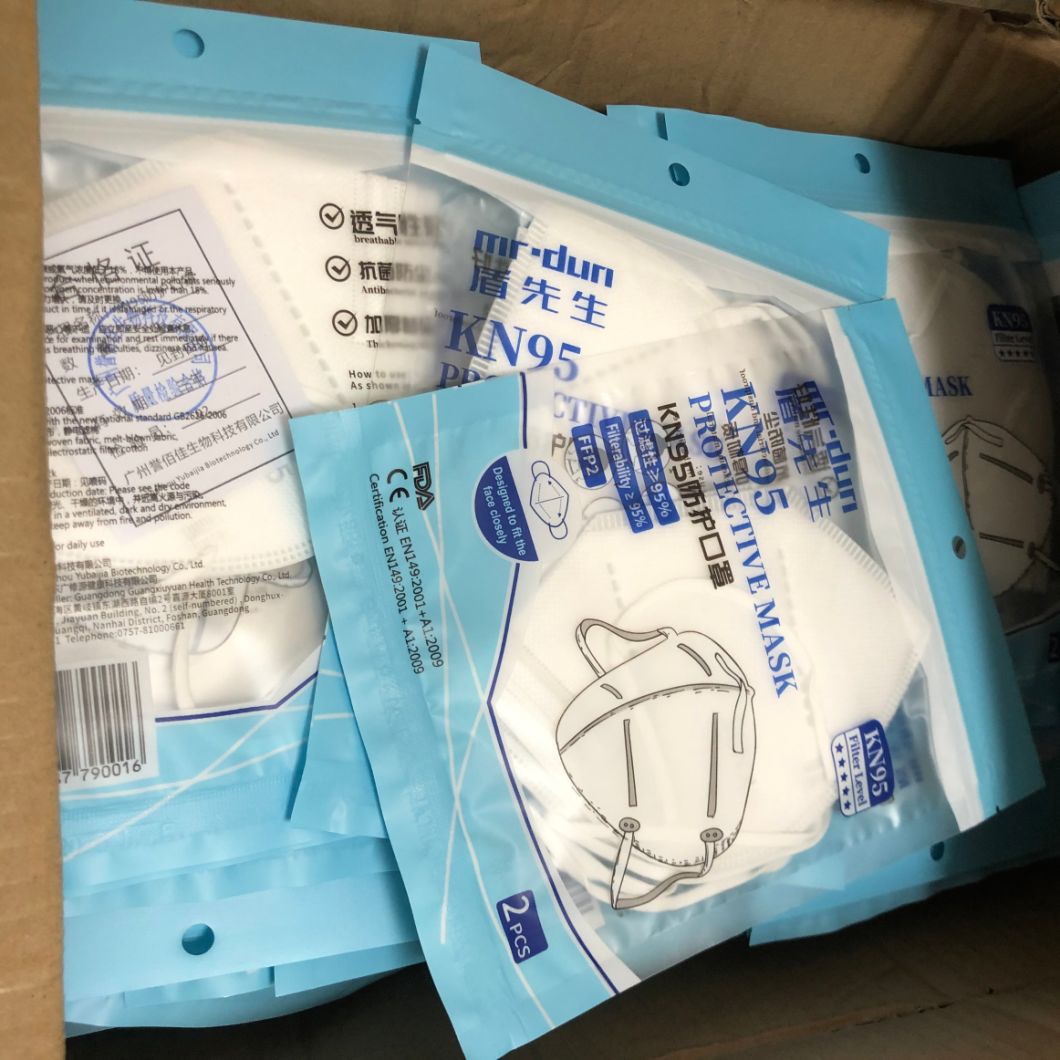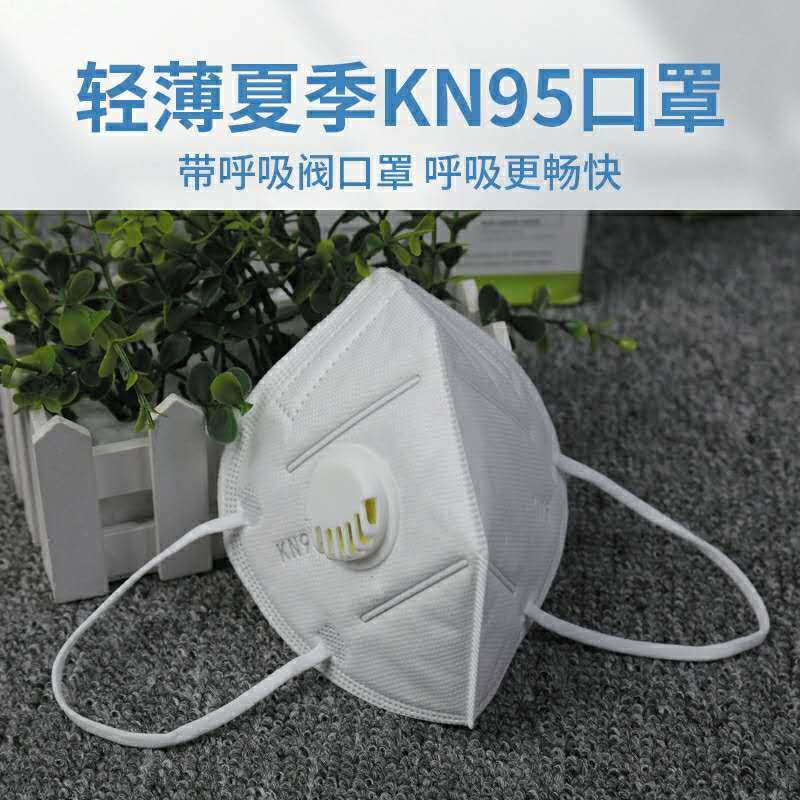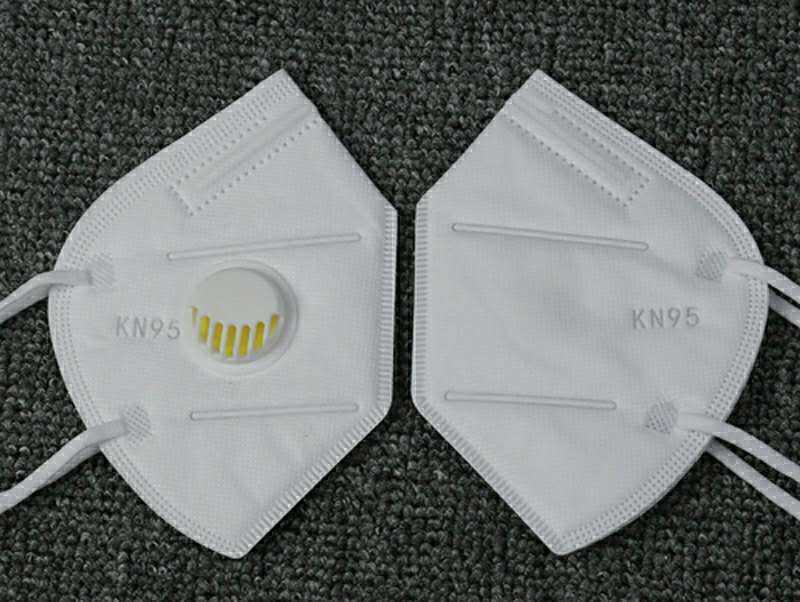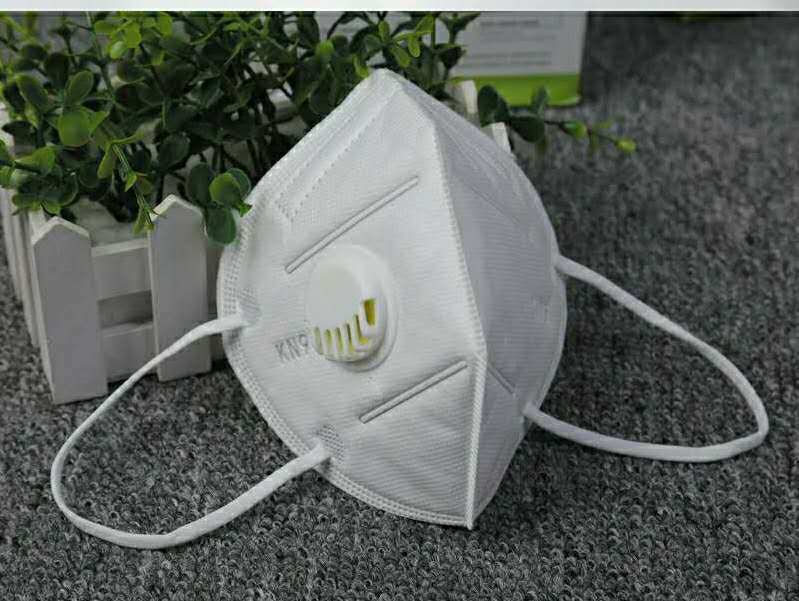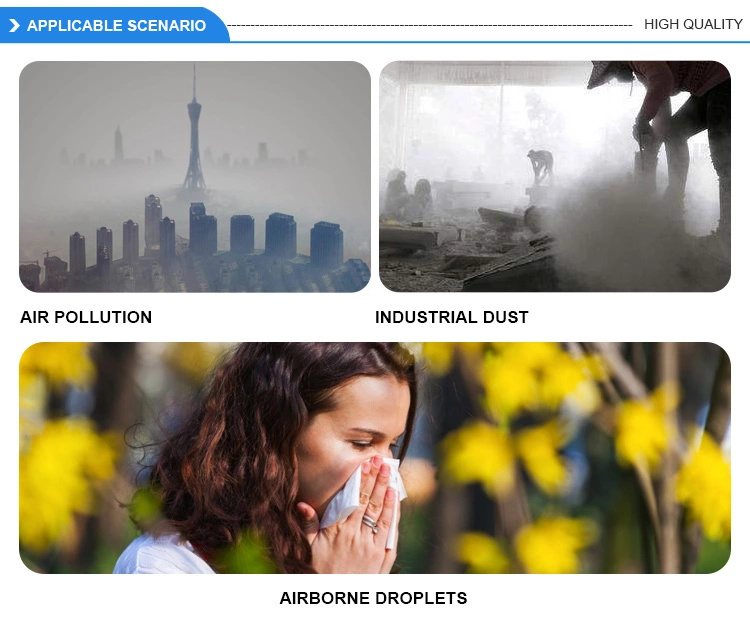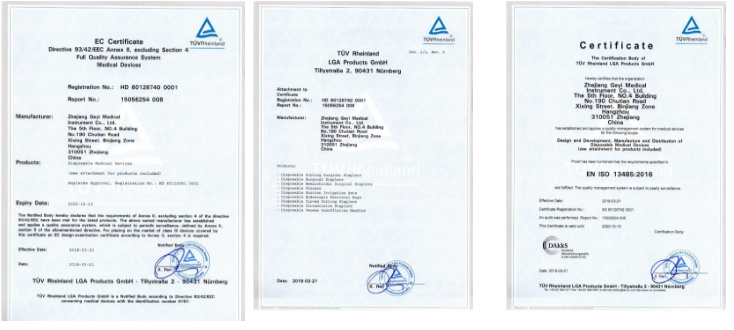 The competitive advantage of product line:
The company has 3 international trading staffs and OEM and ODM service is available.
Production Capacity:
| Product Line Name | Production Line Capacity | Actual Units Produced(Previous Year) |
| --- | --- | --- |
| KN95 Protective Mask | KN95 Protective Mask: 3,000,000 Pieces/Month | confidential |
Export Market Distribution:
| Market | Revenue(Previous Year) | Total Revenue (%) |
| --- | --- | --- |
| North America | confidential | 1.0 |
| South America | confidential | 29.0 |
| Southeast Asia | confidential | 3.0 |
| Western Europe | confidential | 1.0 |
| Domestic Market | confidential | 66.0 |
Production Machinery:
| Machine Name | Brand & Model No. | Quantity | Number of Year(s) Used | Condition |
| --- | --- | --- | --- | --- |
| KN95 Mask Automatic Production Line | N/A | 11 | 1.0 | Acceptable |
| Automatic Packaging Machine | N/A | 4 | 1.0 | Acceptable |
| Semi-Automatic Setting Machine | N/A | 1 | 1.0 | Acceptable |
| Automatic Turntable Machine | N/A | 2 | 1.0 | Acceptable |
| Spot Welding | N/A | 15 | 1.0 | Acceptable |
| Welding Machine | N/A | 2 | 1.0 | Acceptable |
Testing Machinery:
| Machine Name | Brand & Model No. | Quantity | Number of Year(s) Used | Condition |
| --- | --- | --- | --- | --- |
| Particle Filter Efficiency Tester | N/A | 1 | 2.0 | Acceptable |
| Electronic Scale | N/A | 1 | 2.0 | Acceptable |
Real Case for Lower MOQ:
| Products Name | MOQ(in the last 12month) |
| --- | --- |
| KN95 Protective Mask | 5,000 Pieces |
Short Lead Time:
| Products Name | Order(in the last 12month) | Shortest Lead Time |
| --- | --- | --- |
| KN95 Protective Mask | 5,000 Pieces | 3 Days |